Volunteering is a great experience. Everyone can become a volunteer abroad for a few weeks or months. If you would like to help with an interesting project and travel at the same time, it's exactly for you. Volunteering abroad is another way to learn about the country, its customs, and culture.
What to expect from being a volunteer abroad? How to find volunteer opportunities and projects abroad? How to find a trustworthy organization? Let's have a look!
What is volunteering?
Volunteering is generally considered as an altruistic activity of providing services for no financial or social gain. Volunteering is often intended to promote goodness and improve the quality of human life. To become a volunteer, you don't have to go to the other side of the world.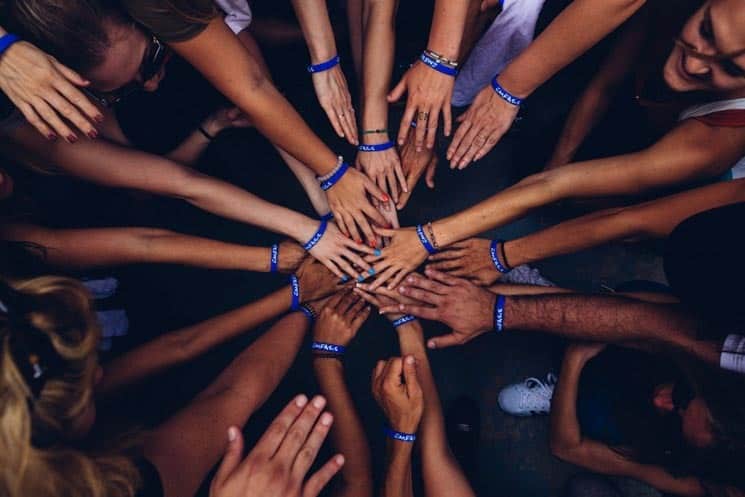 Try volunteering at home
Aren't you sure if volunteering abroad is the right thing for you? Or do you want to help from the place, where you live? Try to find volunteer opportunities at your city, usually, there is a wide range of categories you can get involved in.
One of the organizations operating worldwide in UNICEF.
However, from my own experience, I think that becoming a volunteer abroad is much more interesting and adventurous.
Benefits of Volunteering Abroad
The most common principle of volunteering abroad is to work for food and accommodation. However, each organization is different and it's always necessary to study details and conditions of the chosen organization.
There are plenty of reasons for volunteering. If there were no benefits, not that many people would volunteer. The biggest benefits of volunteering abroad are quite clear:
a new interesting experience,
language skills improvement,
experience of the new culture,
a good feeling for helping the world,
and in general, volunteering can be combined with further traveling.
Other benefits of volunteering abroad
Some volunteer opportunities and projects provide financial scholarships or other profits. My personal motivation was a professional experience and interesting environment combined in a rainforest conservation project. There are many different motivation reasons for volunteering, like religious reasons or just pure altruism.

Volunteering you have to pay for vs. Classic Volunteering
Volunteering you have to pay for
When I heard about this type of volunteering for the first time, I thought it's a joke. It might be surprising but there is a lot of volunteering programs one has to pay for. One of the most famous portals with paid programs is Go Overseas. Volunteer projects like this aren't usually that much about work. The organizations often prepare a program for volunteers. It seems more like a trip with good intentions.
However, this type of volunteering is not cheap at all. Weekly prices start from $300. It depends on the type of project and activities. Projects involving animals are usually significantly more expensive than others, like projects concerning the local community or education.
Program for volunteers is usually well prepared and the money usually supports the corresponding area of the project. In fact, volunteers financially support e.g. the protection of sea turtles or other animals involved in the project.
Classic (Unpaid) Volunteering
And finally, the classic form of volunteering, where you help somewhere with something in exchange for food and accommodation.
Volunteer Opportunities Abroad – List of Organizations
Where to seek and which organization to choose if you want to volunteer abroad?
Volunteer abroad with: Workaway
Workaway is a very popular volunteer site. Thanks to Workaway, you can find not only volunteering but also family exchanges, homestays, farmstays or travel buddies. Typically, it is a few hours of honest help per day in exchange for food & accommodation. You can choose from nonprofits, schools, farms, animal shelters or help in families. Workaway is a worldwide community of sustainable travel and cultural exchange. You can visit the official site to find out more about volunteer opportunities.
Registration fee is $42 for individual or $52 for couple (per year).
Volunteer abroad with: WWOOF
Woofing is all about volunteering on organic farms. Farms registered at WWOOF can be found worldwide. The only disadvantage of this portal is that you have to select a specific destination of woofing first and do the registration for selected country afterward. The only condition for woofing is the age over 18. You can find more information at WOOF.net.
Registration fee vary from country to country.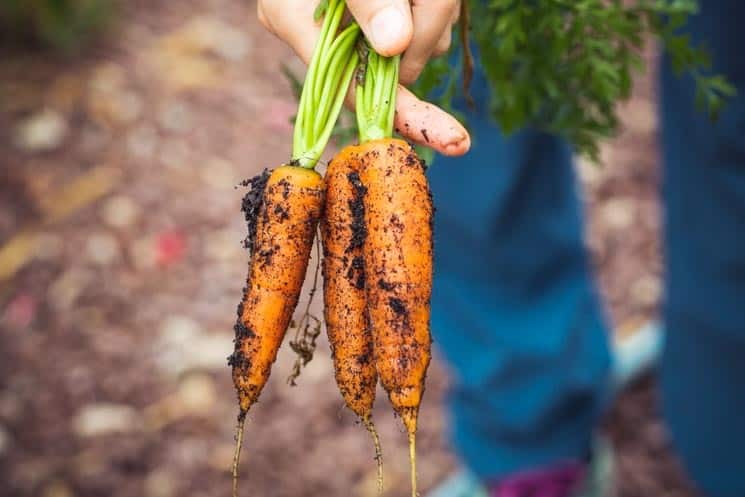 Volunteer abroad with: HelpX
HelpX is another portal, where you can search for volunteering around the world. It is similar to Workaway. You have to be over 18 and you can look for work on farms, ranches, at hostels or even on a boat. Again, it is volunteering in exchange for food and accommodation. Some hosts may require just 2 hours per day, others 6 hours. You will usually have some other benefits like horse riding, kayaking, etc. You never know – it is all about the communication with your host.
You can create either a free or premium profile at HelpX. In case of a free account, only hosts can contact you. If you want to choose the host yourself and be able to contact him/her, you have to register with a premium membership. You can register as an individual or as a couple.
Premium membership costs €20 and is valid for 2 years.
FreeVolunteering.net is another site, where to look for volunteering abroad. They have various offers from all around the world. Many times, it is connected to HepStay.com.
HelpStay.com require a membership fee of €30 for individual or €40 for a couple. Membership is valid for 1 year.
Volunteer abroad with: European Voluntary Service
European Voluntary Service (EVS) is an amazing opportunity for all young Europeans. Everyone from 17 to 30 can participate. Typically, you work for NGO or other organization. It is not only volunteering - but you also get paid some little money. EVS is similar to Erasmus and your travel expenses, accommodation and food is covered. It's a European Union project, which is financed from EU's grants.
EVS projects are organized across the whole EU + partner countries. Most often, it is volunteering for a local non-profit organization. The most frequent partners are Children and Youth Centers.
There are several conditions to be able to participate as a volunteer. You can't be a student or an employee for the whole period of the program.
Volunteer abroad with: AIESEC
A well-known student organization that offers 6-week volunteer programs as well as internships (6 weeks – 2 years). To be able to go via AIESEC, you usually have to be a student or fresh graduate (max 2 years after finishing University). AIESEC charges quite a lot for volunteer placement. The fee is collected when everything is arranged.
Fees: start at $250 and vary by country and type of program. Food, transport, and accommodation are excluded.
How to avoid fees charged by agencies?
It is not a bad idea to search for volunteer opportunities through the agency like AIESEC and then approach the organization directly. It happened to me in case of my internship in Malaysia, but it was not an intention. It simply happened because although I applied via AIESEC, nobody got back to me for 2 months! After a week of waiting, I wrote directly to the Malaysian organization. I got the answer within 2 hours; the interview was one day later and within 3 days I started planning my trip.
How smooth the communication is, depends on the local AIESEC organization. For example, I didn't have any problem with Czech or Vietnamese branch of AIESEC.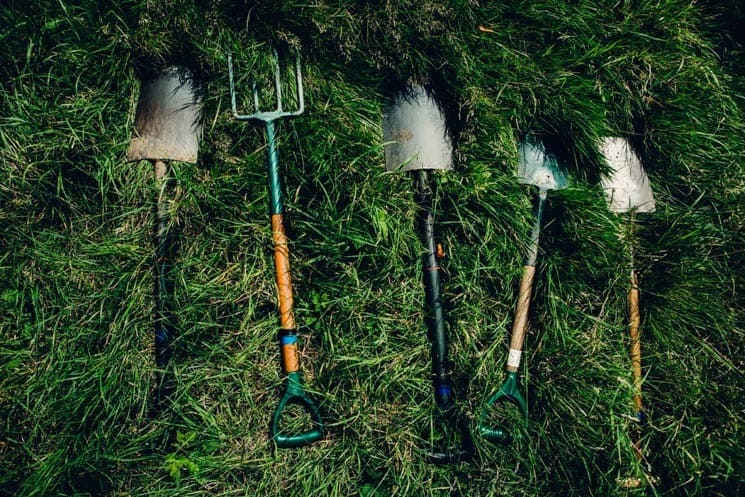 Short-term projects – Work camps
Work camps
The shortest work camps are just 1-2 weeks long. An ideal option, if you don't want to volunteer for several months. It can be also a good start before you head of to some longer stay. Work camp brings together volunteers from all over the world to interesting places.
Work camps have a wide range of focus: from culture, sport, farm work to archaeological and renovation work, social work and more. You can find more information at Workcamps.info. There are also national web pages about work camps.
How to choose a trustworthy project?
Good advice, in general, is to expect unexpected. Ask former participants and read references! If the volunteer project/organization is good, they will be proud to show references from their former volunteers. Before you make a final decision, try to "Google" as much as you can. I'm sure you'll find a blog of former volunteer's – read it, so you will know what to expect.
Pros and Cons of Volunteering Abroad
If I look on volunteering abroad critically, here is a list of pros and cons:
+ Pros + of Volunteerin Abroad
You get to know local culture and traditions better than any tourist
You will have a unique chance to learn local culture and traditions in depth by spending quite a long time in the local community. You will taste traditional dishes cooked by the locals, and maybe they will even teach you how to prepare such food.
Experience you can't get anywhere else
For example, when I was volunteering in Malaysia, we were visiting a native tribe on a regular basis. The organization I volunteered for was providing basic education for tribal children. On the other hand, they taught us to build their traditional forest shelters or how they cook in bamboo in the middle of the jungle. You can read more about the native Batek tribe in this article.
Meeting new people from all over the world
You will learn a lot of new knowledge and information also thanks to your volunteer fellows who come to the same project from other parts of the world.
Just another little example: Although I was in Malaysia, I tasted camel meat brought by a volunteer from Algeria, listened to travelers' stories from Australia and New Zealand, or we used to have a traditional 5 o'clock tea with colleagues from the UK.
Good feeling of helping the community or the environment
The core of volunteering is to help either the local community, environment, endangered species or some other type of help. Your reward will be a good feeling of well-done work.
If you don't like it, you can leave at any time
After all, it is still a volunteer activity, so if you do not like the place or the work, nothing will hold you back from moving to another place. Today, it's easy to find some other place, where to help or simply head off for another travel adventure.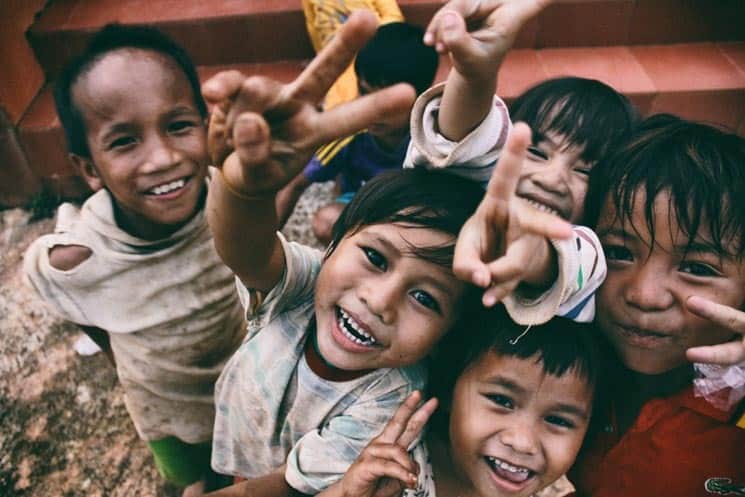 - Cons - of Volunteering Abroad
Transport expenses are not covered
If you decide to volunteer abroad, count with the fact, that travel expenses are not covered. You will have to buy your flight ticket just by yourself. You can read some of the best tips on how to save on flight tickets here.
You won't earn any money as a volunteer
Perhaps the biggest disadvantage is the financial side. If you want to volunteer abroad, you would have to invest your own resources in that volunteering. At the same time, you won't make any money during your voluntary work. In the vast majority of cases the food and accommodation are covered and provided by the organization, but who could resist local delicacies in restaurants or some trips to the surrounding areas.
Accommodation standards can be much lower than you are used to
In most cases, you volunteer abroad for non-profit organizations that don't have a lot of money. So, for example, you may end up in a room with a lot of other people. Also, the facilities may not be the best. From my own experience in Malaysia: we had only a very basic and simple kitchen, cold shower and squat toilet. It is not an awesome thing to stay in a small 3 rooms apartment with 15 other people.
Food
Not everyone can be happy with the provided food. It may happen that you will be able to cook only cheap and simple things that an organization can afford. If you consider volunteering in Asia, be sure that you will have rice on the table several times a day – yes, even for breakfast.
Time perception
Time perception is very different in various cultures and countries. If you come from the country where time and plans mean something, you might get crazy when you get to countries where time and plans mean nothing.
It was hard for me to get used to that planning simply doesn't work in Malaysia. I usually found out about activities at the moment when they started. Apparently, time played a very small role there, even for public transport.
Insects
Wherever you go it is good to do research on what to expect in the area. If you travel to the tropical areas, mosquito net can be handy protection. If you are planning to visit the rainforest area, be prepared to meet the leeches. I had no idea of ​​their existence before I came there, and I admit that they became my nightmare…
Volunteer Abroad - Personal Experience
From my own experience, 3 months of volunteering in Malaysia have brought me many unexpected situations that wouldn't happen during the "normal" travels. I was supposed to be a marketing intern working from the computer; however, I was cutting through the jungle with a machete in my hand many times instead. As a volunteer, you should count in unexpected situations.
Video full of inspiration about volunteering
Would you like to volunteer abroad?
As you can see, volunteering abroad has a lot of advantages, but also some disadvantages. It's up to you to decide if you really want to volunteer abroad or not. Read as much as you can about the organization and the area. Try to estimate costs and find some former volunteers. If your decision is YES - It is always good to count on many different possible scenarios. For sure an adventure awaits for you!
From my point of view, I don't regret my decision that I took a volunteering opportunity because it was a great experience overall.
Practical advice: Forget the suitcase and take a backpack instead. Volunteer projects are often in remote places and a suitcase is not a practical thing to take with you.
Did this post help you? Share it for your friends! It can help them too!