Buenos Aires is an incredible city known by some as the Paris of South America. With a population of over 13 million people, it's the largest city in the country.
If you're coming to Buenos Aires for nature, you'll be disappointed as there isn't too much here. That being said, there are endless trips you can take to the surrounding parts of the country.
Without any further ado, here are 17 things to do in Buenos Aires:
1) Casa Rosada
Casa Rosada (also known as the pink house for the non-Spanish speakers) is a government building, where the President of Argentina lives. You need to take a guided tour to enter and they have tours available in Spanish and English. Casa Rosada, like many of the other buildings in Buenos Aires, has a European or Italian influence. The architecture in Buenos Aires is really unlike many places in South America.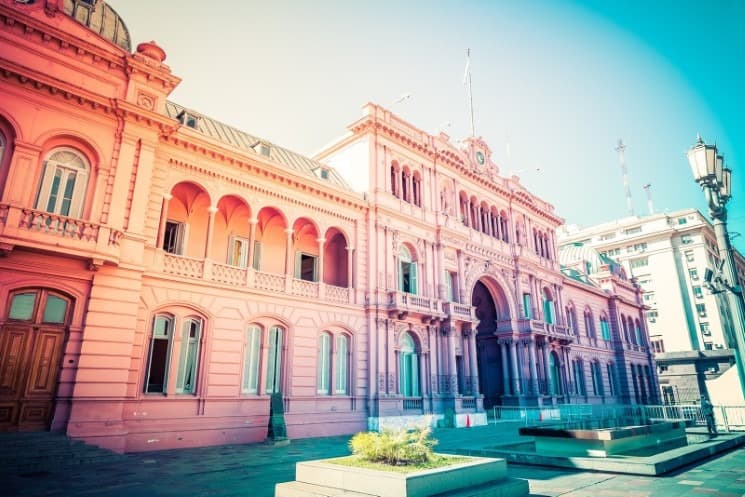 2) Botanical Garden
The Botanical Gardens are located in the center of the city near the eco-park and Japanese Gardens (mentioned below). It's a great place to spend with a book and a good company. You'll find plenty of couples here not shying away from PDA so keep that in mind if that's an issue for you. There are greenhouses inside the gardens, but we're closed every time I was there.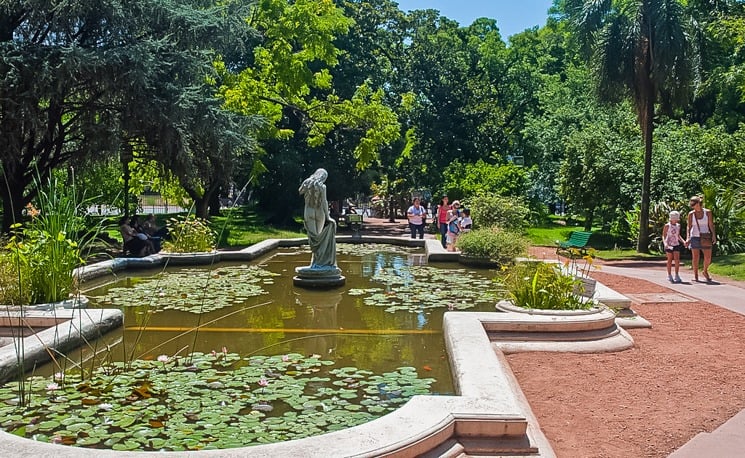 3) Japanese Gardens
Covering around 5 acres, the Buenos Aires Japanese Gardens are one of the largest in the world and a peaceful place to spend the afternoon. What's so interesting about this and the botanical gardens, is that they are located in of the busiest places in the city.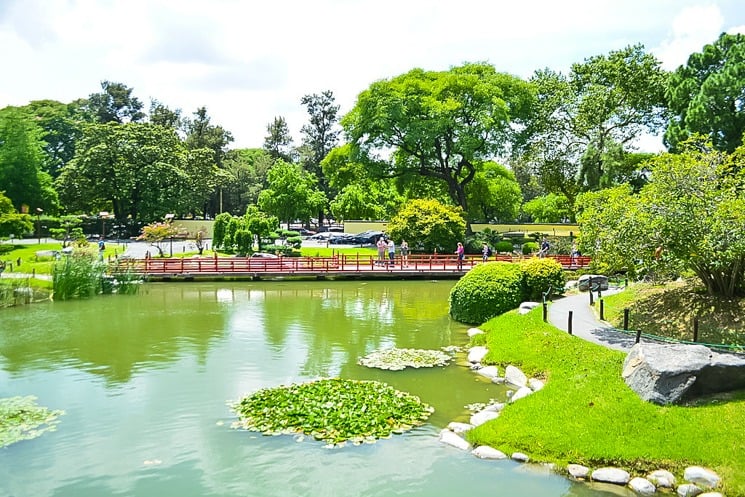 4) La Bomba de Tiempo
La Bomba de Tiempo is a drum show that occurs every Monday and is one of the best things to do in Buenos Aires. Known by "The Time Bomb" the group has 17 members and draws in crowds from all around the world.
To see them play, head to the Konex Cultural Center around 7 PM. It's best to get tickets online and they'll cost around 250 pesos ($3USD). Save yourself the worry and get the tickets ahead of time as it can be sold out and extremely crowded.
5) San Telmo Fair
The San Telmo Fair is a weekly event every Sunday and sometimes Saturday. The scale of this is pretty impressive especially considering they set up for it every week. Plazas and streets are blocked off from cars with endless flea market booths and stands for you to browse. One of my favorite parts of this are the fresh orange juice stands. For around $1.2 USD you can get a fresh cup of orange juice!
At the market booths, you'll find anything from mate bowls, specially carved knives, leather goods, and more. In one of the main squares of San Telmo, there's live music throughout the entire day with a lot of people dancing and doing the tango.
6) Ferry to Uruguay
Technically, this one isn't Buenos Aires but makes for a great day or even a weekend trip. Tickets for the ferry will cost anywhere from $40-$100 USD and will take around 2 hours to get to Montevideo. Colonia is another stop closer to Buenos Aires (40-minute boat ride) and is 100% worth seeing. I decided to take a ferry to Montevideo for a day, then take a bus to Cabo Polonio where I spent the weekend with little to no internet, beaches, and an amazing view of the stars.
7) Weekend Trip to Iguazu Falls
Similar to the above option, this isn't necessarily located inside of Buenos Aires. That being said, it's the perfect weekend trip and is just a 2 hour ~$90 flight from Buenos Aires. Iguazu Falls is truly incredible and one of the seven natural wonders of the world. If you set yourself enough time, you'll be able to view the park from both the Argentine and Brazilian sides. 80% of the park is in Argentina and the rest is in Brazil. Trip to Iguazu Falls is definitely one of the best things to do in Buenos Aires.
8) Tango Lessons
If you're into dancing, I'd highly recommend picking up the Tango at one of the many places in Buenos Aires. La Virtua is one of the most well-known dance halls in the city and is a great place to start. Even if you're not a huge fan of dancing, it could be a fun way to spend an afternoon with a partner.
9) Museums and Theaters
Buenos Aires features several museums that are worth going to for an afternoon. It goes without saying, depending on your interests, certain museums will be more entertaining than others. Exploring museums is one of the best things to do in Buenos Aires in rainy weather. These museums include:
Usina del Arte - cultural center and theater
Museo Xul Solar - art museum
Museo de la Pasion Boquense - football museum (Boca Juniors history)
Museo Nacional de Bellas Artes - art museum
Planaterio - planetarium
10) Tigre Tour
Tigre is a beautiful and peaceful city that's a 45 minutes train ride from Buenos Aires. Here you'll find a riverboat cruise, amusement park, kayaking, and much much more. The river delta tour is really worth doing. For those unaware, a delta is a formation that occurs when sediment that is carried by a river empties out to a larger body of water. They create multiple channels that you can view with great scenery.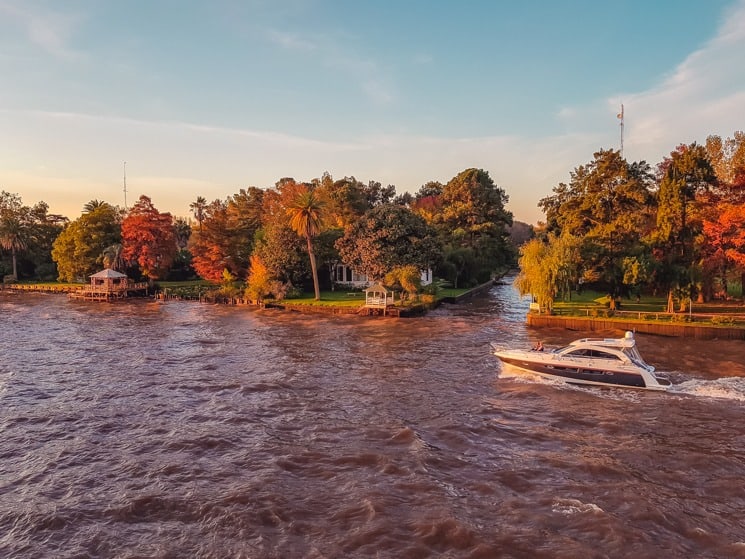 11) Buenos Aires Casino
This one isn't for everyone, but maybe worth checking out if you like playing the occasional casino game. It's on a boat like structure in one of the nicer parts of the city. Inside you'll find several restaurants, live music, and other shows. The only Casino game I play is Poker, which you'll find on the bottom floor of the Casino.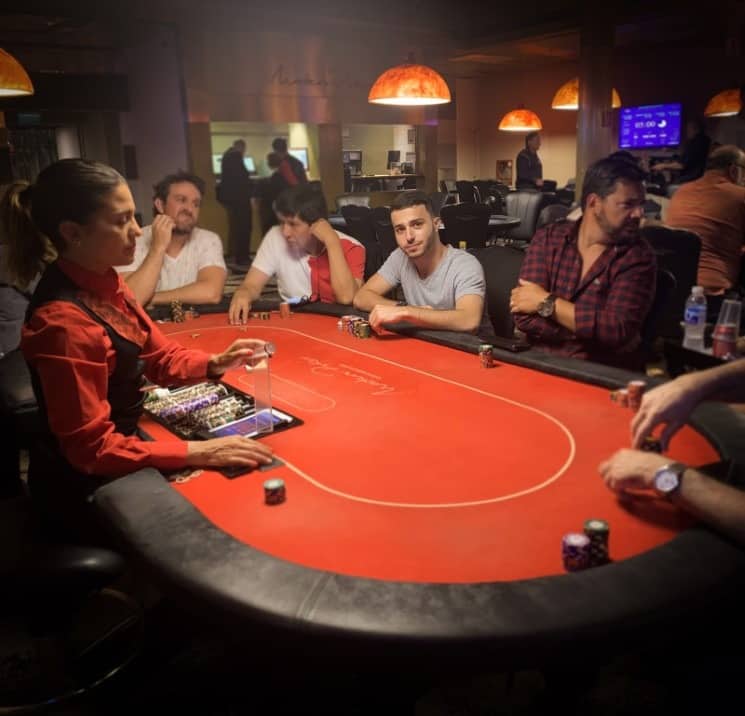 12) Recoletta Cemetery
I know what you're thinking. Why on earth would I want to go to a cemetery? I thought the same thing. The cemetery is home to some important people in Argentina's history such as past presidents, important military officials, and even the granddaughter of Napoleon. The art style of the gravestones is pretty unique and not really something I've seen before. CNN even voted the cemetery as a top 10 cemetery in the entire world!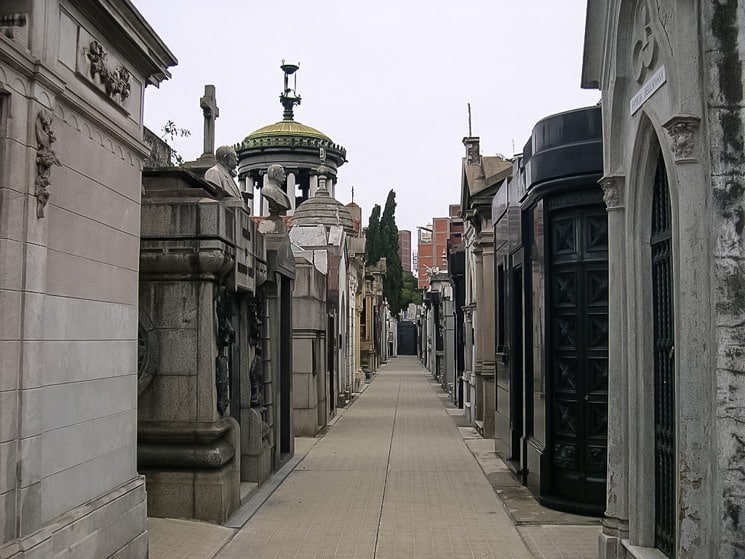 13) Argentine Steaks
While this isn't necessarily some crazy activity, it's something I spent a lot of time doing in my month in Buenos Aires. Their steaks are some of the best I've ever had. What makes them even better is that when it comes time to pay, the bill will be much lower than you expect.
14) Watch (and bet on?) a Horse Race
The Buenos Aires horse track is another fun way to spend an afternoon. Go with some buddies and grab some beers while watching the gorgeous beasts run as fast as they can. If you're feeling risky and want to be on the races, you can even do that.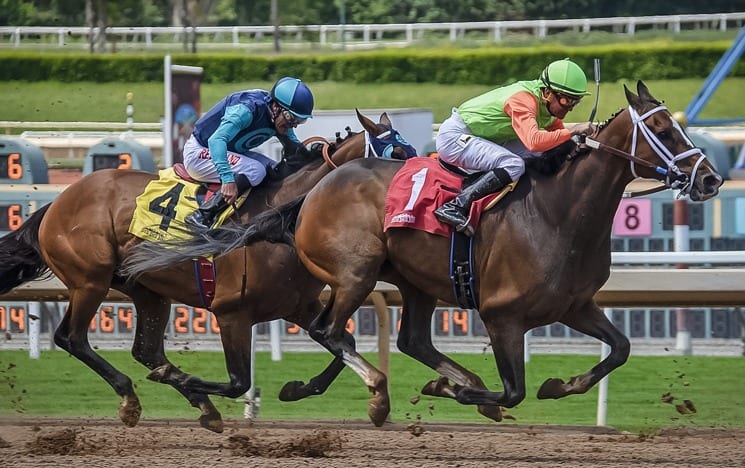 15) Have A Night Out In Palermo
Palermo is one of the more popular neighborhoods in Buenos Aires and features some of the best nightlife. Plaza Serrano is a common location from people all around Buenos Aires and Argentina to spend the night out. Weekends are more popular, but you'll find plenty of people out every night.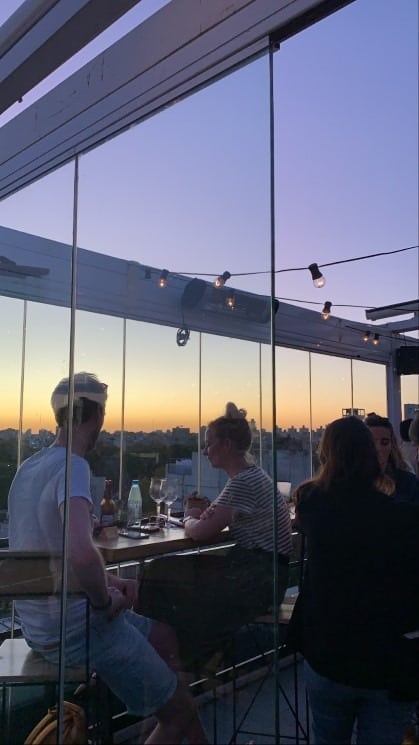 16) Watch A Tennis Game
Throughout the year, there are Tennis matches played at the Buenos Aires Lawn Tennis club. There have been some very famous players that have played here such as Rafael Nadal and Roger Federer. Even if you're not into tennis, it can be a really fun way to spend a day. I play a decent amount of tennis, but I never saw a live game until now!
17) Practical tips to Buenos Aires
How To Get Around Buenos Aires
Buenos Aires is generally a walkable city but has an abundance of other options for things outside of walking distance. If you're not in the walking mood, feel free to hop in a taxi, rideshare scooter, public bus or subway system. There's a SUBE card that's useful for getting around the city through the different public transportation options. SUBE cards eliminate waste and also reduce the cost of public transportation.
Uber is technically illegal in Buenos Aires, although it's still around. If you want to follow the rules, Cabify is the local rideshare app of choice.
How To Withdraw Money In Buenos Aires
If you're not a local (I assume you're not if you're reading this), I'd recommend using a service like Western Union. They give an incredible blue market rate of 80:1 USD compared to the banks ~60:1. It's not a good idea to use a card in BA as the rate they'll convert at the lower rate (35% less).
Things to do in Buenos Aires - Conclusion
And there you have it! 16 best things to do in Buenos Aires. Depending on your interests, some of these activities may be more appealing than others. We tried to include something for everyone!
Author Bio:
Things to do in Buenos Aires wrote for us Austin Jacob, who has lived in Buenos Aires for quite some time. He runs the website ScubaOtter.
Pin things to do in Buenos Aires for later or for your friends:
Did this post about things to do in Buenos Aires help you? Share it with your friends! It can help them too!